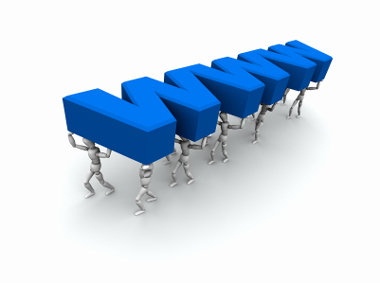 Website Services
Website Creationz specialises in the creation, support and hosting of Small Business & Association websites.
Whether your requirements are for a new startup business website or if your old website is not performing and/or in need of a facelift, I can help. Website Creationz will custom design your webpage to suit the look and style of your business.
The cost of your business website might be more affordable then you think. In fact, depending on your products and complexity of your site, it may pay for itself from just one sale !
Websites vary considerably in size and complexity and so does the time and therefore the cost to build them. In a nutshell, you are paying for the time involved in the design and construction of the site required to make it work.
Information you might include in your website could be; company profile, contacts, hours of operation, product lists and prices, new and special offers, a site map, expert tips and FAQs.
Starting from as little as $750 + GST (AUSD) for a small 4 page 'Brochure Style' (static) website, Website Creationz can design and create a solution that will allow the promotion of your business 24 hours a day, 7 days a week.
Website Creationz can design a dynamic and effective internet presence to suit almost any customers requirements in any industry, from simple brochure-style designs, to interactive websites taking into consideration content, visual impact, ease of navigation and download speed.
Website Creationz will work closely with you to analyze the short and long-term goals of your business and develop an in-depth understanding of your website requirements.
To ensure your site ranks well in search engines, Website Creationz will work with you to produce search engine friendly content (copy) for your homepage.
Available Services:
Domain Name Registration & Assistance - A well chosen domain name can help customer recognition and increase traffic. I am able to assist by suggesting suitable domain names for my clients, and if required, I can register domain names on behalf of our clients;
Website Design Consultation - As I gain an understanding of each clients website requirements, I can assist by guiding my clients as to the best methods and technologies needed to achieve the best solution to achieve their desired outcomes;
Search Engine Optimisation - Search engine optimisation is the method of developing websites to ensure they receive the greatest chance of a high ranking in seach engine results. With the vast majority of Internet traffic being generated via search engines, this is an important aspect of website development;
Website Hosting - If clients have not already arranged website hosting (storage space) for their website, Website Creationz can provide this at very competitive rates, I am also very happy to work with whatever solution you would prefer or currently have in place;
Website Installation - If required, I can install the completed website on to a clients web host;
Search Engine Submission - This is simply the process of submitting website addresses (URL's) to the various free search engines that people use to find websites on the internet;
Website Maintenance - Beyond any warranty period, I offer complete website maintenance at competitive rates;
Website Refresh (Facelift) - If your current website is not adding value to your business, it may simply need a facelift ? Web sites often provide clients with the first impression of a company's professionalism and ability to meet their needs. Website Creationz is able to give your current website a new look and feel to ensure you get maximum benefit from your internet presence.
Warranty: All websites created by Website Creationz come with a 3 month (90 day) warranty that all errors, 'bugs', and omissions, as well as three (3) minor amendments requested by the client will be addressed free of charge.
Free offer to clients: All websites created by Website Creationz are provided a link from this website (via the Portfolio Page) to assist in boosting their search engine rankings.
Contact Website Creationz to discuss your website requirements. I would be pleased to provide you with a no obligation consultation and quote.